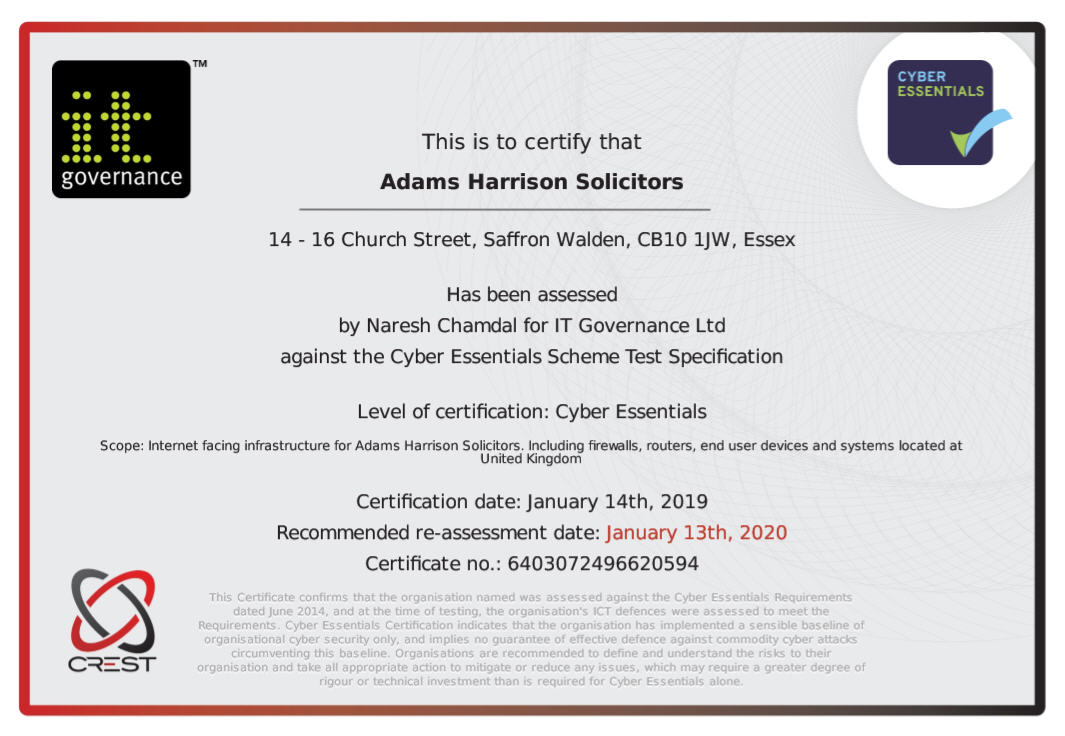 The firm has been awarded the Cyber Essentials accreditation – demonstrating that we have in place systems and controls to ensure that we are best protected against any internal and external threats. This includes not only our computer hardware but our entire internet facing infrastructure at Adams Harrison, including firewalls and internet routers.
The Cyber Essential scheme is Government backed and industry supported. To become accredited, it is necessary to show that there are technical controls in place to prevent against on line security threats.
We take seriously the risk of malicious attacks on data and therefore keep under regular review the steps and measures that can be put in place to reduce the risk.
We are now displaying the Cyber Essentials badge on our website homepage and e-mails to give clients and third parties peace of mind that their data is safe with us.