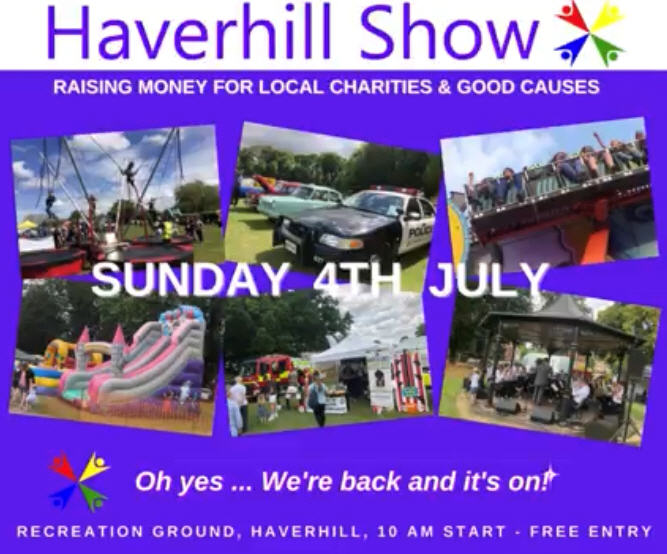 We are delighted to be a sponsor of this year's Haverhill Show, being held on Sunday 4th July, at the Recreation Ground.
The show is Haverhill's biggest community event and we are pleased to be able to contribute towards it raising money for local charities and good causes, who do important and valued work in the town.
We will be present at the show, making people and businesses in the local community aware of our services. Come and visit us at our gazebo on the day. We will be pleased to see you and talk with you.